Welcome to Hellenic Community Aged Care
At Hellenic Community Aged Care, we have a clear vision – every individual, irrespective of their cultural or religious background, deserves to be treated with love, respect, and utmost care, founded on the principle of love for our neighbour. Our Perth Aged Care facility is gounded in care for each person.
We are wholeheartedly dedicated to providing our residents with compassionate, person centred care that nurtures their physical, emotional and social well being.
Here in our community, we ensure that each resident receives care that respects their individuality, cherishes their dignity, and fosters their independence.

"Do not think of the faults of others, but of what is good in them and worthy of imitation. Remember those who have passed from this world, and imitate them by your good actions in the sight of all. Never dream of force. Influence is stronger than compulsion. The heart decides, the head never."

Saint John Chrysostom
Our Aged Care Facility in Perth | Dianella
Our facility, nestled in the serene suburb of Dianella, is a ground level care home featuring 96 spacious and comfortable beds.
We're proudly owned and operated by the Hellenic Community Benevolent Association Inc., a reputable non profit organisation committed to the welfare and well being of elderly individuals.
At present, our warm, friendly environment houses 92 permanent residents, and we also offer an additional 4 rooms specifically designed for short-term respite care, serving as a comfortable retreat for individuals in need of temporary residential care.
A Home Away from Home
At Hellenic Community Aged Care, we strive to replicate the warmth, comfort, and familiarity of a real home.
Every room in our facility is designed to provide residents with a large, private space equipped with ensuite amenities. These living quarters are meticulously crafted to create a cosy, homely atmosphere, encouraging our residents to feel completely at ease and at home.
In an effort to uphold the independence and self-sufficiency of our residents, we've also incorporated separate kitchens on each wing of our facility. These kitchens provide an opportunity for our residents to participate in their own meal preparation if they so choose.
Above all, we are proud of our dedicated staff, who tirelessly work 24 hours a day, providing personalized attention and immediate care to our residents.
Our carers are more than just staff; they form an integral part of our Hellenic Community Aged Care family, going the extra mile to ensure our residents feel loved, valued, and well cared for, day and night.
Join us at Hellenic Community Aged Care, where we strive to make every day meaningful and filled with joy for our cherished residents.
Enriching Activities
At Hellenic Community Aged Care, we firmly believe that mental and physical engagement is vital to our residents' wellbeing. Therefore, we offer a dynamic and diverse range of activities carefully designed to inspire, entertain, and encourage active participation.
Our holistic program includes therapeutic music sessions that spark joy and nostalgia, along with lively dancing activities that keep our residents physically active and socially engaged.
Fun-filled games, stimulating exercise programs, and creative craft projects are also integral parts of our schedule, catering to diverse interests and abilities.
Moreover, we understand the significance of outings for our residents, so we regularly organise trips to local shopping centers, allowing them to remain connected with the wider community.
And to add a little extra spice to life, we arrange delightful mid-day lunches, picnics, and barbeques throughout the year, creating opportunities for our residents to enjoy the outdoors and share meals in a social setting.
Community Connection
We consider ourselves not just a care facility but a vibrant, integrated part of the wider community. As part of our commitment to fostering a sense of belonging and promoting intergenerational interactions, we maintain a close connection with the neighboring St. Andrew's Grammar School.
Students from the school often visit our residents, bringing along a burst of youthful energy and joy.
These visits, often filled with music, singing, and dancing, provide entertainment and help create a lively, convivial atmosphere in our facility.
They also promote mutual respect and understanding between generations, encouraging our residents to share their experiences and wisdom with the younger generation.
Location
Hellenic Community Aged Care is situated in the serene suburb of Dianella, only a short 12 km drive from the bustling Perth CBD.
Our location is chosen for its tranquility and proximity to urban amenities, making it an ideal setting for our residents.
Being conveniently located, our facility allows for easy family visits, keeping our residents connected with their loved ones.
Moreover, our close proximity to the city ensures quick and easy access to a plethora of cultural, recreational, and shopping facilities in the Perth CBD.
At Hellenic Community Aged Care, our residents enjoy the perfect blend of peaceful suburban living and the vibrancy of city life.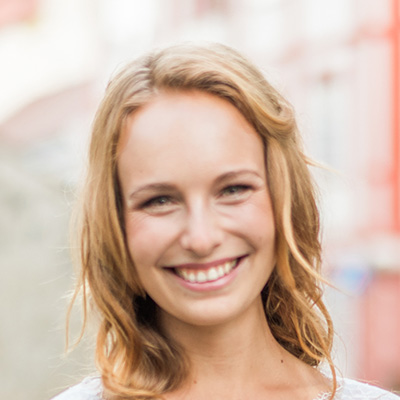 Our staff are glad to assist you with any enquiries you may have.
Join Our Perth Aged Care Family
Becoming a part of our aged care family means that your loved one's needs are prioritized their, individuality is celebrated and their life is enriched through our compassionate care and engaging activities.
We strive to offer a home away from home where each resident feels secure, respected and loved.
We are eager to answer any queries you may have about our facility and services.
From providing details about our daily routines, activities, and meals to discussing how we can cater to specific needs, we are here to help.
We can also arrange a guided tour of our facility, enabling you to experience first hand the warmth, care and vibrant life at Hellenic Community Aged Care.
We understand that choosing a care facility is an important decision that involves considering the needs, preferences, and wellbeing of your loved one.
Our team is dedicated to providing you with all the information you need to make the best decision.
Reach out to us and let's explore how we can provide a comfortable, enriching, and loving home for your loved one.
So, why wait?
We invite you to contact us today to begin this journey together.
Here at Hellenic Community Aged Care, we're not just a care facility: we're a family ready to welcome you and your loved ones.
Our friendly staff would be glad to take you through the facility. We are proud of our establishment and know that you will find what you're looking for because we truly care for each person that stays with us. 
Frequently Asked Questions about Perth Aged Care: Hellenic Community Aged Care
What type of rooms does Hellenic Community Aged Care offer?
Our facility consists of 96 large, single rooms each equipped with an ensuite. This provides our residents with the comfort of their own private space and fosters an atmosphere of independence.
What kinds of activities do you offer?
We provide a wide range of activities to meet our residents' interests and needs. These include therapeutic music, singing, dancing, games, exercise programs, craft, and bingo. We also arrange outings to local shopping centres and organise mid-day lunches and picnics/barbeques throughout the year.
How do you ensure a sense of community among the residents?
Apart from facilitating a vibrant range of in-house activities, we also encourage interactions with the broader community. Students from St. Andrew's Grammar School, located nearby, frequently visit our residents, providing entertainment and fostering a sense of community.
Are your staff available 24/7?
Yes, our dedicated team is present around the clock, ensuring residents are taken care of at all times.
Do you provide meals for the residents?
A3: Absolutely. We prepare all meals in our Hellenic Community Aged Care kitchen, however, we also offer separate kitchens on each wing for residents who prefer to remain independent in their meal preparation.
Do you offer respite care?
Yes, we do. In addition to our 92 permanent residents, we have 4 rooms specifically for shorter-term respite care.
How can I learn more about Hellenic Community Aged Care?
We would love to hear from you! Please contact us for more information or to arrange a tour of our facilities.